For those of you that already think i'm a huge pervert... you haven't even scratched the surface. I'm not like a Pee-Wee Herman,
'j
erk off in a theatre'
, kind've perv, i'm more of a,
'sit down at my computer superimposing Eva Longoria on a beach with Jessica Alba for 2 hours'
kinda perv... there's a difference. I got the idea from seeing images from an online "Ass-off" competition between the two celebs... that's when my pervert alarm went off.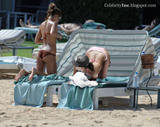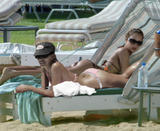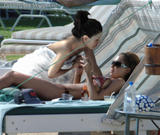 Hey guys, i can't stop you from reposting these pics anywhere... and honestly, why the fuck would i want to? But, if you could at least leave the watermark on the pics or link back here, it would be greatly appreciated!